wholesale orders
ordering more than 4 blanks? you're in the right spot.
select your blanks from our catalogs below:
select foam type and density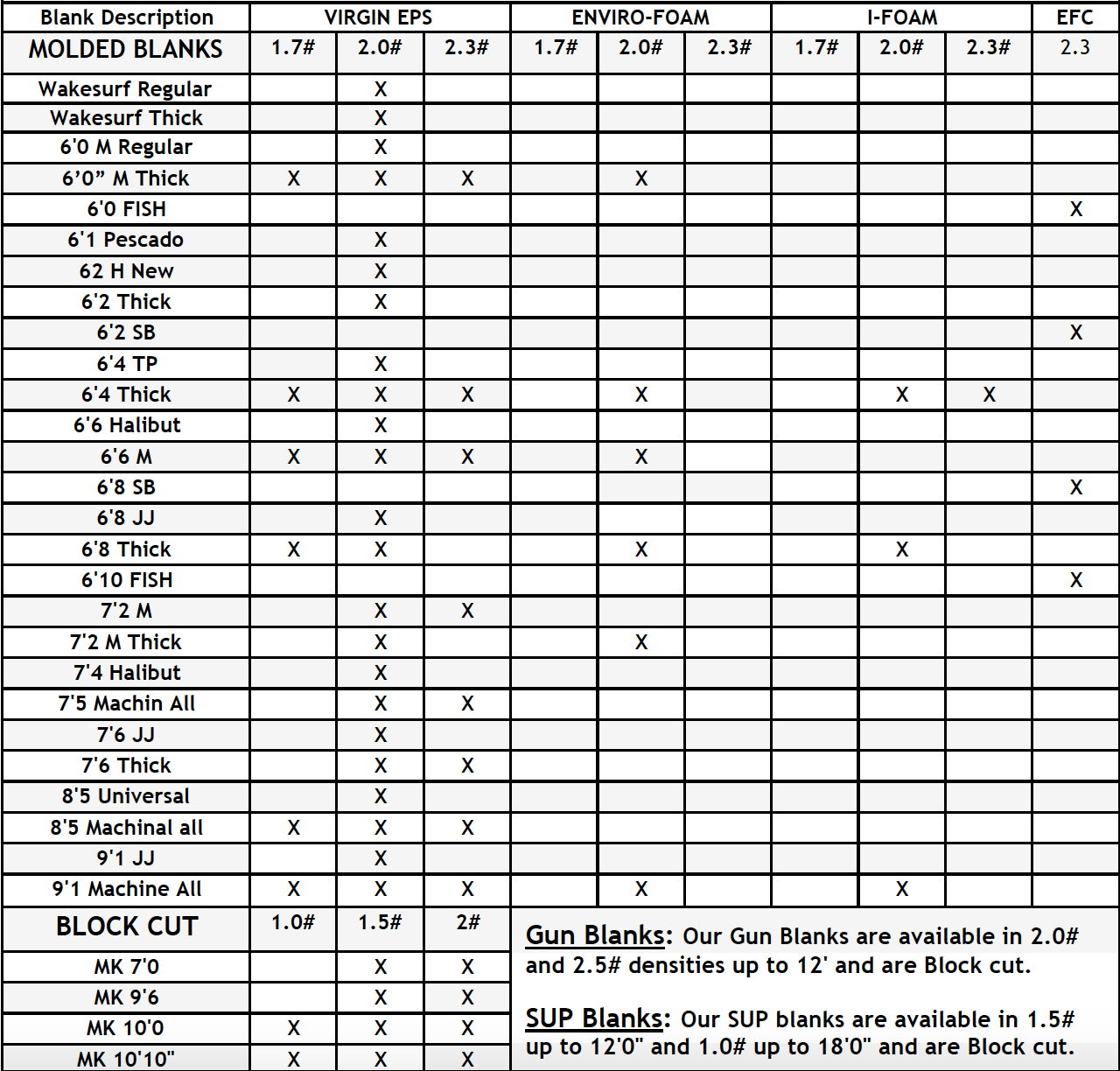 Select stringer type
CLICK BLANK INFO (main menu), THEN FIND STRINGER Pages.
DOWNLOAD ORDER FORM (MUST HAVE ADOBE ACROBAT)
FILL OUT FORM

email to order@markofoam.com
HOLD TIGHT, WE WILL CONTACT YOU ASAP!