Sustainability
---
"The only thing that seperates us from the water is the surfboard your riding. There's no reason why that shouldn't be made out of good sustainable products."
– Rob Machado
---
our programs
Waste to waves
How it works
1. Collect all of your EPS Waste
You probably got it when you bought a new TV, computer, or some furniture. Most cities don't let you recycle this, and it just feels wrong to throw it into the trash can. A much higher use for this foam is to have it recycled and turned into new products, including surfboard blanks.
2. Find a local surf shop waste to waves partner
List of drop off locations HERE.
3. drop off your foam in the waste to waves collection box
We ACCEPT:
- Clean, white, #6, EPS foam from packaging materials (such as what came with your new television)
We DO NOT ACCEPT:
- No food waste contaminated foam – it will contaminate the blank
- No foam "peanuts" – these aren't EPS foam
- No broken surfboards – give them to Rerip.org instead
4. We collect, recycle, process and repurpose the foam into our products.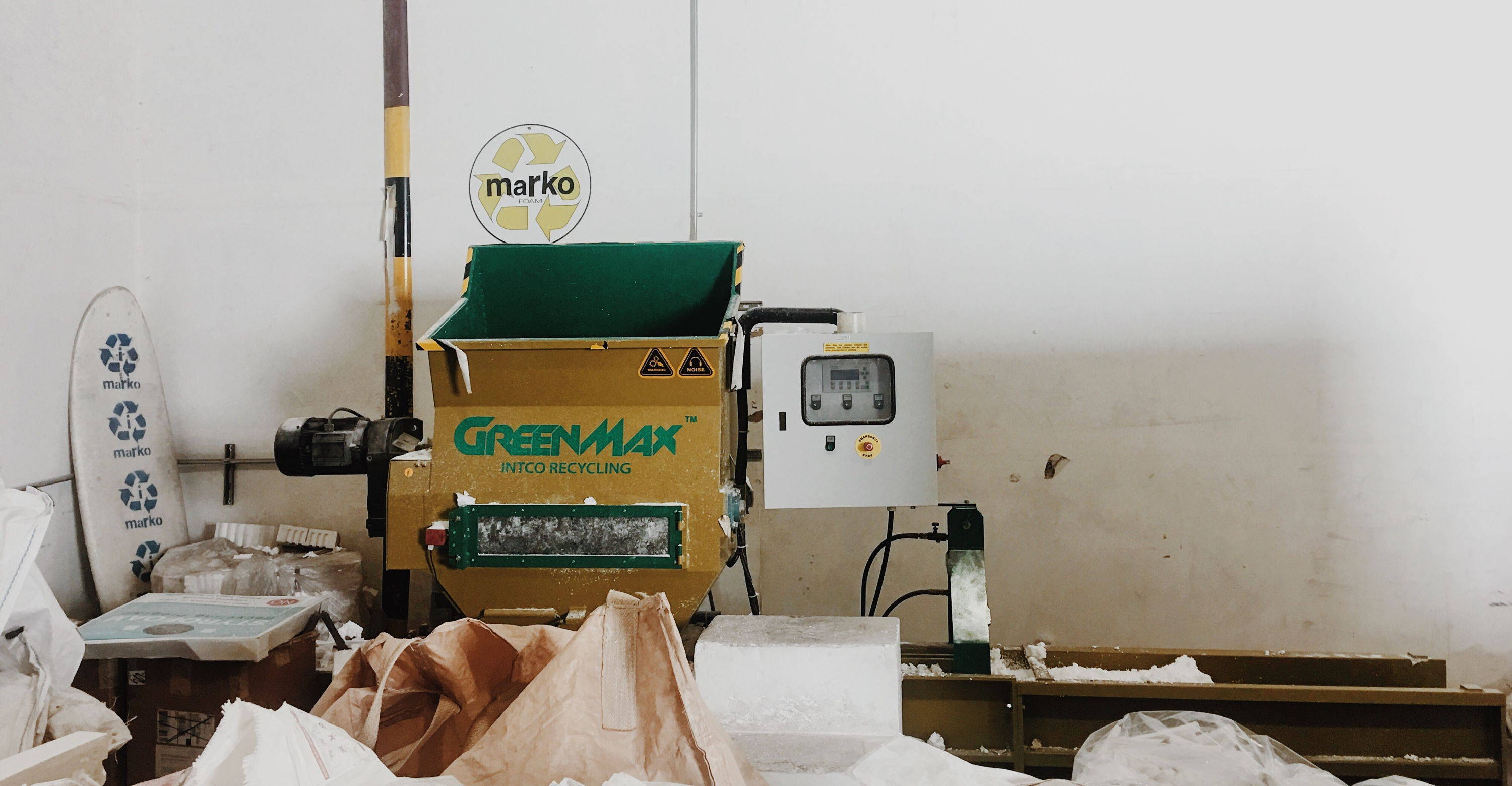 5. let's create the demand, ask your shaper for our enviro-foam, the only eco board approved foam on the market!
recycling
how do we recycle?
We are commited to zero waste. All of our scrap foam from our surfboards are grinded in the machine you see above and recycled into new blanks or other foam products made at our facility in utah. Our Enviro-foam blank is made with 25% recycled foam.
where can you recycle my foam?
If you live in Southern California, you can schedule a drop off with us at our headquarters in Irvine. Please email info@markofoam.com to schedule a drop off.
Address below:
7441 Vincent Circle, Huntington Beach, CA 92648
If you don't live in Southern California, you can find a recycling drop off location near you by Clicking the map below: